Voited Soul Slipper - The Ultimate Indoor-Outdoor Slipper
Warm, Comfy and Durable Slippers 
The soul slipper have been designed with enough durability to be worn outside. They are warm and comfortable wherever you wear them, but their ability to be worn in different environments makes them a cut above the average slipper. 
Knowing that these slippers have been conceived to explore outdoors gives you the confidence to wear them on trips that other slippers dare not go.  Whether it's a short walk outside to put out the bins, or to accompany you on camping and van trips, you can be sure that your Voited Soul Slippers are not going fail when you need them most.  
Voited Soul Slipper Technical Design Considerations
That sounds great in principle, but if you're wondering what we at Voited have done to create the perfect outdoor slipper, let us get into some details...
Firstly, the slipper is constructed on a sturdy outer sole which gives it protection against the elements and provides the foundation for a slipper that can weather the outdoors without compromise.
There's a comfortable and cushy memory foam layer on-top of this base to provide stable yet responsive foamy feeling.
The inside is then lined with fantastic fleece that makes sure you feet remain at the perfect temperature. 
All this comfort doesn't come at the expense of sustainability which is at the core of every product design decision. All of the materials used in the construction are made from recycled sources and hand crafted in our partner factory. 
These materials are recycled, lightweight and water repellent - the perfect combination for outdoor slippers. These slippers will probably still spend most of their time indoors (the writer is wearing some now!), but all of these design consideration make them the ultimate indoor - outdoor slipper choice. 
Outer Material Is Made From 100% Recycled Bottles
We use Repreve fabric across most of our product range.  We believe it is a huge step in the right direction for sustainably produced products and it offers exceptional qualities including being highly breathable, water repellent, lightweight and packable. 
All of these qualities have a direct impact the suitability of the Soul Slipper as your number one choice for the all-round slipper you deserve. Aside from doing your bit supporting recycling, this slipper is the perfect friend for you feet whether you are busy around the home or off on adventures.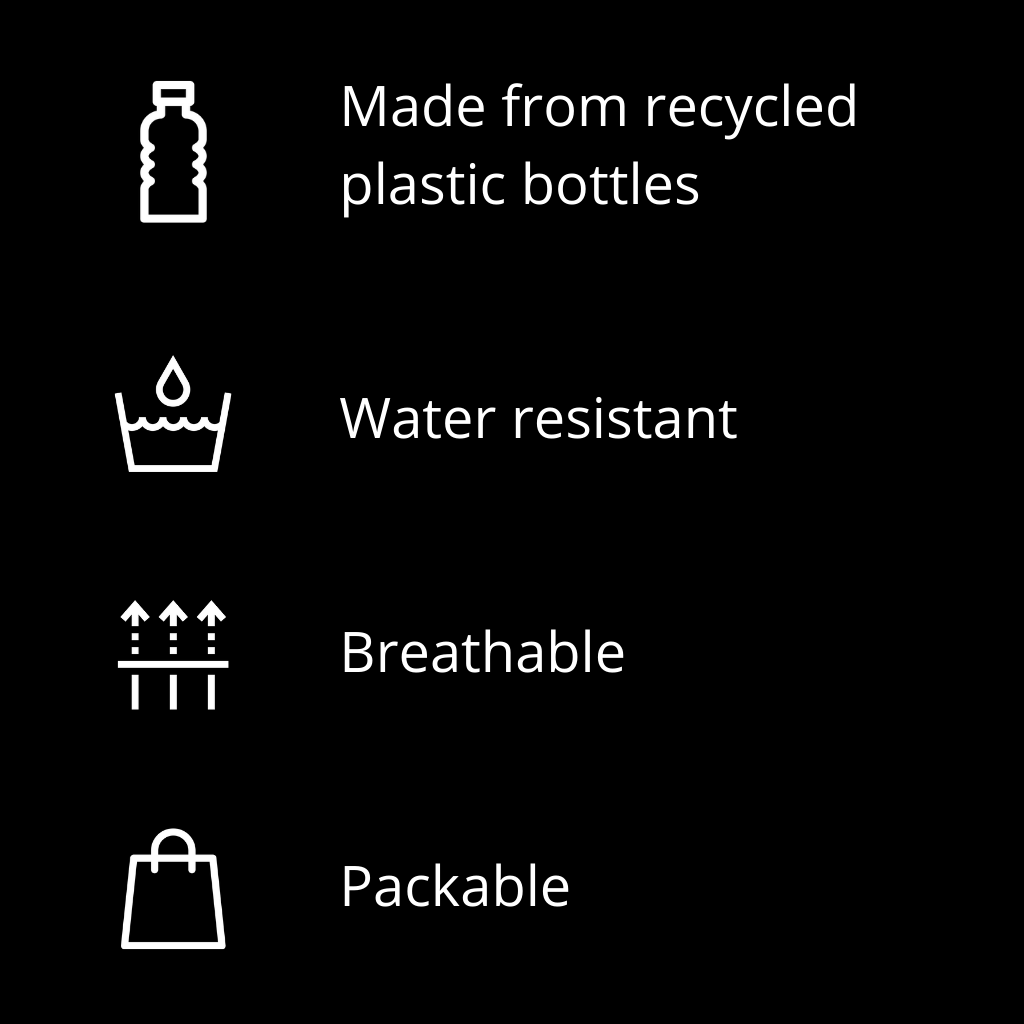 ALL-ROUND SLIPPERS ARE THE ANSWER
With so many of us now working from home, and yearning for our next adventure, the thoughtful design of the Soul Slippers takes on an additional dimension.
With a single pair of slippers you can cover your needs at home with your feet up and not need another pair of lightweight foot covers when you leave the house.
The Voited Soul Slippers are designed to be easy to clean being highly resistant to water and even machine-washable. So depending on how much adventure you want to take them on, you can be certain that you'll be able to get them back to a state where they can be worn again indoors. Available in a stunning array of colours these outdoor slippers are what you need in your life!